Orgaaniline kanepiõietee 50g
26.90€
Puhas kanepiõietee, 100% orgaaniline, käsitsi korjatud.
1 laos (saab järeltellida)
Kirjeldus

BioBloom kanepiõietee tutvustus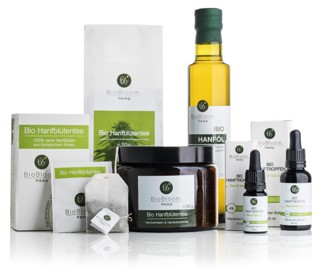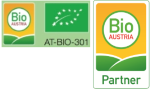 Lisainformatsioon
Our soothing organic hemp flower tea is made from 100% pure, organic and hand-picked industrial hemp flowers.
The finished tea contains cannabidiol acid as the main ingredient and traces of other valuable cannabinoids as well as several flavanoids, in particular apigenin, luteolin, orientin, quercetin, kaempferol and vitexin.
Hemp flower tea should not be confused with conventional hemp leaf teas, as the valuable ingredients listed above are mainly found in the flowers and not in the leaves.
The BioBloom hemp flower tea does not have any intoxicating effect and when infused in hot water does not contain any THC.
Suitable for all ages
Promotes vitality and well-being through relaxing sleep.
To learn about how the various ingredients benefit the body, click on the menu item Products => Tea.
Preparation:
Infuse 2 teaspoons (approx. 1.2 g) or a tea bag in 200 ml of boiling water.
The longer the tea is infused, the higher the proportion of cannabidiol acid.